Our Bikes
At Arrow Rider Training you'll find the most up to date and user friendly motorcycles in use, for both trainees and instructors.
We have all the necessary bikes and equipment available for all training courses, so you'll always be kitted out properly. Our radio equipment is modern and reliable too, so you'll be in safe hands as your instructor will be in constant contact while you're out on the road.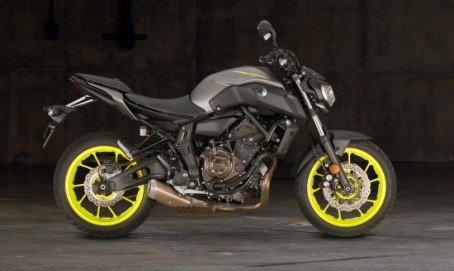 Yamaha MT07 Night Flouro
All the Gear You Need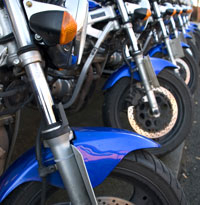 Our fleet of Suzuki GS500's
If you don't quite have all the gear you need on the day, we can provide helmets, gloves, jackets and waterproofs and other equipment free of charge for use while you are training with us.
For CBT and A1 training you'll be riding one of our modern fleet of Yamaha YBR 125's. When undertaking A2 training you'll be using one of our Suzuki GS 500's. If you're taking our direct access course, then you'll be using one of our brand new fleet of Suzuki SV650 Gladius.
Click here to contact us today to find out more and to book your tuition, we look forward to hearing from you.