Arrow Rider Training
Chester & Wirral's local motorcycle training centres
Arrow Rider Training's Chester site is situated just seven miles from the DSA test centre and we even use it for motorcycle training - so if you train with us, you couldn't be better prepared for your test.
Our new Northwich site is located on the Chester Road, just a stones throw from Delamere forest. Click here for directions and to find out more.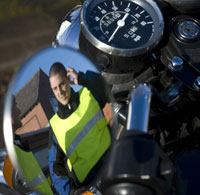 Motorcycle training at Arrow Rider Training in Chester & Wirral
From beginner to advanced
We can provide courses or lessons to suit from beginner to advanced. Call immediately for the earliest available course or lesson or click here to contact us.
We Trainer Book Tests, which means that you could take a Practical Motorcycle Test within weeks! No waiting months and months!
Mother's Day gift ideas
Give the perfect gift on Mothering Sunday with Arrow Rider Training Gift Vouchers! Available for all courses from CBT to DAS! Come into the office or phone. We can send the Gift Voucher to you!
New Law - New Options
On Saturday 19th January 2013 the law changed and the route to obtain a motorcycle licence for those under 24 has changed significantly. This video details these changes and highlights the options available to you.
Once you have a CBT you now have 4 options:
AM Licence – For those who only want to ride a 50cc scooter (min age 16)
A1 Licence – Ideal for younger riders (min age 17) - A1 Training (125cc)
A2 Licence - More freedom and choice than an A1 licence (min age 19) - A2 Training (500cc)
Full Licence – The only option if you want to ride any bike you wish. (Min age 24 or 21 if you've held an A2 Licence for 2 years) - Direct Access Training (650cc)
What we offer
Motorcycle Training
Click on the links below for more information:
Payment details
We accept the following cards:
Visa, Mastercard, Delta, Maestro, Solo.